Special Announcement
Due to the short holiday workweek, we're preempting tonight's regular mail order Update but we are already getting ready for next week's edition, which will be packed with forthcoming releases from the likes of Girls, Neon Indian, the Drums, Wild Flag, CANT, St. Vincent, and lots more. In the meantime, check the home page of our mail order website for great new and anticipated albums.

Below you'll find some great new downloads on Other Music's digital store, including the latest album from the Field (only available in mp3 format until late October) as well as free songs from Paavoharju and HTRK, plus upcoming in-store listings (just added: Girls and Twin Sister!!) and ticket giveaways. Thank you for reading and have a great rest of the week.


Upcoming In-Store Performances at Other Music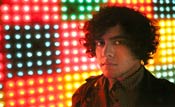 Neon Indian: Tuesday, September 13, 6-8 p.m.
Alan Palomo releases his highly anticipated second Neon Indian album, Era Extraña on September 13, and he decided to celebrate at Other Music. Palomo will be DJing, signing records, and hanging with the fans all evening -- please stop by to pick up a copy of the great new album, hear some of the music that influenced Palomo, and show the band how much NYC loves Neon Indian!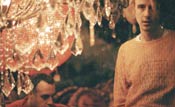 Girls: Wednesday, September 21 at 9 p.m.
Next week sees the much-anticipated release of Girls' second full-length album (spoiler alert: it's great), and on Wednesday the 21st, the band will be performing in the store! Come by to hear the new tracks live, and get your album signed by the band. Sure to be a capacity crowd, don't be late!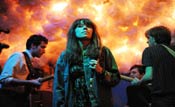 Twin Sister: Monday, September 26 at 8 p.m.
We've been buzzing about Twin Sister for a couple of years now, whose steady stream of web-only or limited EP releases have continually piqued our interest in this dreamy, hypnotic Long Island pop group. Finally, their proper full-length debut is due out imminently on Domino, and we are helping the band celebrate with a record release party and in-store performance on Monday, September 26th. Join us!

Other Music: 15 East 4th Street, NYC
All Events are Free Admission, Limited Capacity
Win Passes to Screening of Gainsbourg: A Heroic Life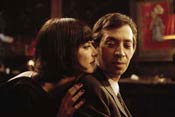 The reviews for this new French Gainsbourg biopic have been fairly stunning, and we'll bet that you are as excited as we are to see what all the fuss is about. Joann Sfar's film follows Serge Gainsbourg and his many demons, from troubled childhood through the Nazi occupation of Paris and Gainsbourg's eventual pop stardom and pop-culture infamy, and we have a pair of tickets to offer one reader for the limited Film Forum run (through September 13). Email giveaway@othermusic.com to enter.


Peter Hook Performs Joy Division's Closer, Win Tickets!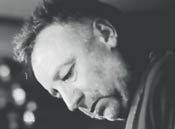 You know you want to see it -- no, it's not Joy Division, but if anyone can deliver a convincing interpretation of Closer, it would have to be Peter Hook, and we have a pair of tickets for this sure-to-be legendary show September 13th at the Grammercy Theatre. Email tickets@othermusic.com to enter.
This Week's Featured Downloads

HTRK
Work (work, work)
Ghostly International
FREE SONG: Eat Yr Heart

$9.99
Listen & Buy Full Album
Having always trafficked in a minimalist approach to their brooding art-pop, last year's tragic suicide of bassist Sean Stewart left an indelible mark on HTRK (pronounced Hate Rock) both personally and stylistically. While this London-by-way-of-Melbourne group's evolution from the droning lo-fi of their no-wave-influenced 2005 debut EP Nostalgia to 2009's more synthetic but still art-damaged Marry Me Tonight (produced by fellow Aussie icon Rowland S. Howard, RIP) might have hinted that their trajectory would eventually point them to an electronic-focused label like Ghostly International, Work (work, work) is far more ethereal and textured than what any of us could have expected. With most of the writing for the album completed before Stewart's death, surviving members Nigel Yang and Jonnine Standish saw the record through production, inevitably marking a new era for HTRK. Indeed, noticeably absent are Stewart's angular bass lines, often the melodic anchor to which the trio would tie their buzzing guitar scrapes and primitive, slow-motion drum machine.
Here, the band coaxes darkly romantic, creeping pop from a post-industrial fog that enshrouds Standish's layered somnambulant melodies. Work begins with the cold "Ice Eyes Eis," which is enveloped in an eerie cough-syrup haze and, complete with evocative German sex-kitten vocal samples, could be likened to a witch-house answer to Visage's "Fade to Grey." Elsewhere, tracks like "Slo Glo" and "Eat Yr Heart" (available this week as a free download) bring to mind Massive Attack, only with MA's humid trip-hop grooves replaced by the bleak, glacial influence of Pan Sonic -- a perfect backing for the analgesic seduction of Standish's voice. At times, HTRK's slo-mo world parallels that of recent Tri Angle staples like Balam Acab, oOoOO and Holy Other, but Work is far more minimal and rooted in cold wave and even goth, rather than screwed-down hip-hop and R&B. Nowhere is this more apparent than in "Love Triangle," where spectral e-bowed guitars and Standish's breathy androgynous purrs bring to mind the moody night time music of Tones on Tail. By all means, Work (work, work) is a grower of a record, and its nocturne allure pulls you in closer with every listen.
-Gerald Hammill
Paavoharju
Ikkunat näkevät
Fonal
FREE SONG: Ikkunat näkevät

$6.99
Listen & Buy Full Album
Featuring seven rarities and alternate takes, and just shy of 21-minutes, Ikkunat näkevät is a must for fans and also serves as a nice entry point for newcomers into the mystical world that this Finnish band calls its own. One of the crown jewels of the Fonal label, Paavoharju have carved out their own unique space between freak-folk and hauntology, their music playing like the last few moments of a trans-global radio broadcast from Earth being bent and scrambled as it reaches the vortex of a black hole. Dreamy Bollywood-inspired melodies float through ghostly pianos, and veer into short-bursts of exotic psych-pop before fading into phantom static. While Paavohraju's music has always sounded as if it was recorded on a dew-soaked cassette, these tracks are more lo-fi than their full-lengths (including the versions here of "Kevätrumpu" and "Aamuauringon tuntuinen"). Still, the songs on Ikkunat näkevät are as cinematic as anything that the band has recorded -- and strangely accessible too -- and the sequencing plays like a proper album, not an odds-and-sods release. Enjoy this free download of the title track or even better, download the full EP, and also check out Paavoharju's two full-lengths: the excellent Laulu Laakson Kukista from 2008 and 2005 store favorite Yhä hämärää.
-Gerald Hammill
The Field
Looping State of Mind
Kompakt
$9.99
Listen & Buy

From those earliest tracks, the Field's take on the Kompakt sound has been singularly melodic, joyfully psychedelic; Looping State of Mind is a great new full-length, slowing down the pace a little, and spacing out, but only sharpening the focus. The album is full of wonderful surprises, from the lilting but indecipherable vocal line that appears after six pulsing minutes of "Burned Out," to the drunken swoon/skipping vinyl groove that is the epic closer "Sweet Slow Baby," a drifting psychedelic jam with its own late-breaking pop vocal buried somewhere in the mix. It reminded us of how much Panda Bear borrowed from the Field, who now seems to be borrowing a little bit back. Lovely stuff! AVAILABLE ONLY AS A DOWNLOAD UNTIL LATE OCTOBER.
-Josh Madell
Hype Williams
Kelly Price W8 Gain Vol. II EP
Hyperdub
$3.99
Listen & Buy
Urban experimentalists Hype Williams return with a new EP on Hyperdub, and while the context may prove to be somewhat controversial, Kelly Price W8 Gain Vol. II EP shows the duo sharpening their hooks, concentrating their oddity, and blasting off further into the stratosphere. "Rise Up" opens with the kind of gauzy synth haze that's become a bit of a trademark for the group, as Inga Copeland's voice conjures a séance of quiet storm sensuality akin to their cover of Sade's "Sweetest Taboo," but blended with a more unsettling supernatural vibe. Their penchant for odd cover tunes and '80s Plunderphonics come through on "Farthing Wood Dub," which lifts the opening synth chords of Cyndi Lauper's "Time After Time" and refits them underneath an innocent, lonely melodica melody and some massive bass. It's gorgeous, humorous, and unsettling all at once. "Boss Man" provides a short interlude of lo-fi space bass mechanism, but it's closer "Badmind" that provides the biggest surprise; over some lopsided, plundered machine claps and robotic gamelan presets, a detached voice solemnly recites text from poet James Laughlin's "The Last Poem to Be Written," as the synth support net gives way and finally rips open at the bottom, letting the narrator fall into an abyss of auto-eroticism by track's end. It's may not seem like much at first listen, but this is a big step forward for Hype Williams, and anyone who's been entranced by their witchcraft in the past needs to check this out.
-Mikey IQ Jones
Fred McDowell
The Alan Lomax Recordings
Global Jukebox
$9.99
Listen & Buy
A fantastic reissue of Alan Lomax's 1959 recordings of the man who was to become a blues legend. These are the first-ever recordings of McDowell, whose slashing bottleneck guitar sound and weary vocals would become iconic, to say the least, and the album includes many songs that would be staples of his own (and many others') repertoire for years to come: "Keep Your Lamps Trimmed and Burning," "Good Morning Little Schoolgirl," " Drop Down Mama," "When the Train Comes Along," "Shake 'Em on Down," and so many more classics. McDowell was in his mid-50s when Lomax discovered him in Como, MS; somehow, this deep talent had never been recorded previously, and was splitting his time between farming and the fish-fry circuit. These recordings, and some later albums for Arhoolie in the mid-'60s, changed that, and he was in high demand on the folk and blues circuit until his death, and had songs of his covered by everyone from the Rolling Stones on down the line. These tracks are either solo recordings, or have some accompaniment from Miles Pratcher on guitar, and/or Fanny Davis on comb. A great reissue of some of the most essential Delta blues ever recorded -- that means some of the purest, most heartfelt music ever laid to tape.
-Josh Madell
Dirty Beaches
Badlands
Zoo Music
$7.99
Listen & Buy
We haven't been able to keep Montreal-based Alex Zhang Hungtai's (a/k/a Dirty Beaches) Badlands LP on our shelves, but thankfully it's now been released on CD and as a download. Hungtai's setup is relatively simple yet effective; over eerie, looped samples that sound grave-robbed from old 1950s records pockmarked by a switchblade, he croons, yelps, and sweats himself into a frenzy that often recalls Suicide's Alan Vega, particularly on Vega's early solo albums. There's no question that this approach isn't particularly new, but what's remarkable is the clear efficiency and effectiveness he gives his muddy productions, setting up a mood and building the tune from there. And tunes there are aplenty, from the galloping shimmy of "Horses" to the overdriven doo-wop fuzz of "A Hundred Highways." Some of the record's true highlights, though, come in the album's two slow dances, the aching ballad "True Blue" and the outstanding waltz "Lord Knows Best" -- each sound like something that'd play on a barroom jukebox somewhere in the town of Twin Peaks. The record closes with two spooked, warped instrumental slices of doomy ambience which nod towards Hungtai's beginnings making more avant/noise abstraction, and by the end of this 26-minute temporal displacement, you're left with more questions than you have answers. This is arguably one of the strongest, oddest, yet most accessible debuts I've heard in a long time, and while its muddy sound quality may not be to everyone's liking, he's got the songs, and they hit you where it counts. Top marks all around for this one.
-Mikey IQ Jones