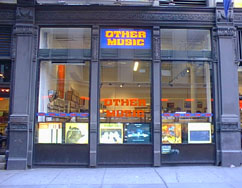 OTHER MUSIC CELEBRATES 15 YEARS!
With Thanksgiving upon us, we know that many of you are hitting the road to visit loved ones, and even if you are staying in town, hopefully you won't be spending the holiday in front of your computer. So this week we'll take a break from our regular new release Update, but in the spirit of the holiday, we do want to say a heartfelt thanks to YOU for all of your support through the years! Other Music will be marking our 15th Anniversary next month but we're going to kick the celebration off a little early, starting this Friday, with a Sale on 100 of our Top Selling CDs of 2010, through December 31. You'll see all of these releases prominently displayed in the store and listed on the Charts page of our mail order website. And mail order customers will receive Free Domestic Shipping on all on-line purchases over $60 made between Friday through Cyber Monday.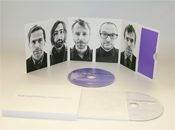 THE NATIONAL'S HIGH VIOLET EXPANDED FOR $7.99
While we may not want to call the first day of our 15th Anniversary Celebration Black Friday, it's what the rest of the retail world has dubbed the day after Thanksgiving...unless you are a fan of the National, that is, in which case you are getting ready for Violet Friday! The expanded edition of the group's High Violet (one of our favorites of the year) is hitting shelves this Friday, and for that day only it will be on sale at Other Music (and select stores) for $7.99. The bonus disc includes an alternate version of "Terrible Love," brand new songs, b-sides and live tracks, and at that low price you can get all of your secret Santa shopping done in one fell swoop. And of course, you'll want one for yourself.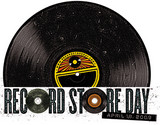 RECORD STORE DAY + BLACK FRIDAY = EXCLUSIVES
The good people behind Record Store Day are also making the biggest shopping day of the year special for music fans by pressing up a bunch of exclusives. Some of these releases are super-limited, and as we're literally unpacking the boxes as you read this, we're not even sure what exactly we'll have in stock -- you can view a full listing of the exclusives on the Record Store Day website. Though we won't be carrying every Black Friday RSD release, we will have a choice selection of these limited titles, so plan to shop early.

And finally, whether you stop by to see us on Black, err, Violet Friday, or any other day, make sure to spend a few minutes browsing our Nice Price rack, which features many, many classic albums, all priced between $7 and $10.

On behalf of all of us at Other Music, have a safe and wonderful holiday and thank you for 15 great years!!

HOLIDAY HOURS: Other Music will be closed for Thanksgiving and back open the following day at 11:00AM.